I've been lucky enough to know renowned British interior designer Nina Campbell for over 30 years, having first met her in New York in the early eighties. In fact, our friendship dates back to my time as Head of PR in the USA for Laura Ashley, and I have been using her fabrics for over 20 years in a number of rooms here at Combermere Abbey.
I was thrilled to be able to recently announce that Nina has joined the restoration team to redesign the North Wing when fully restored, alongside other family areas such as Porters Hall on the main private side of the abbey.
When I inherited Combermere all those years ago, we collaborated together on the decoration concept for one of our most popular holiday cottages – Crossley. Using her wonderful 'Asticou' collection inspired by a garden in Maine, we celebrated three generations of Crossley women gardeners.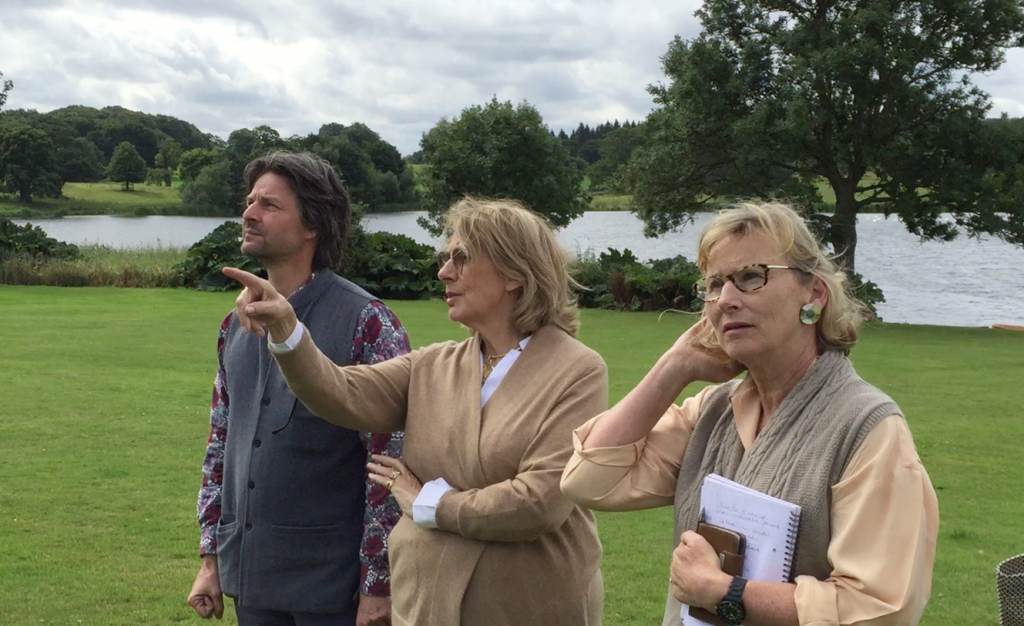 I asked Nina to work with me again because I love her sense of humour (which certainly comes in handy during the trials and tribulations of an extensive restoration project) and sense of style. She understands the rich architectural heritage of Combermere Abbey with the vision to introduce some contemporary ideas – bringing its history up to date and creating the perfect atmosphere – the strong sense of a welcoming family home.
When we sat down to look at the design considerations for the North Wing, it was important to make it very flexible – so that it could be used as an extension to the main house, but work very well on its own – allowing our guests their independence and privacy.  It gives us so many possibilities and will be so warm, elegant and well insulated that I am sure it will be used for dinners and entertaining when events are happening in the main house or available for special friends of Combermere throughout the year.
Nina has already put together a series of mood boards to give an indication of how she would like to address the strong gothic elements of the abbey while integrating a contemporary feel, with a touch of glamour. Nina knows I'm not afraid of colour, and we've chosen a palette that references different historical influences whilst playfully reflecting the unique character of our family. We are all very excited!